EXPERT WITNESS/LITIGATION SUPPORT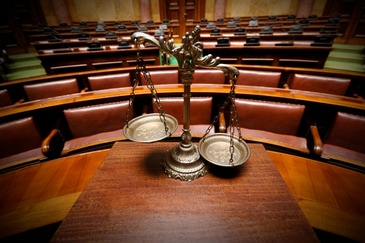 YOUR PARTNER OF CHOICE IN CONSTRUCTION & INSURANCE CLAIM DISPUTE RESOLUTION, CONSULTING & ESTIMATING
Hall Engineering Group, LTD specializes in helping attorneys and insurance companies with residential and commercial construction defect resolution cases, property damage insurance claim disputes, construction estimates and repair plans, appraisals and umpire services. We offer expert witness testimony, arbitration, mediation and depositions.
We are experts spanning the construction industry spectrum and are able to provide superior expert witness opinions and provide you with the knowledge that you need to defend your side of the case or claim. If you are in need of an engineer, general contractor, architect and just about everything in between - you are at the right place! Our construction experts are eager to help you in your next construction defect, insurance claim dispute or other construction related issue and we know that we don't look good if you don't look good, so we aim to make you look great!
We understand the legal and insurance processes and know the importance of having all available information - good and bad - so that you base your defense or case on that knowledge and not get blindsided later. You have choices when it comes to experts, and we want to make that choice simple and have you choose us for all of your construction expert needs. Take a minute and contact Justin Hall to talk more about how we can help you.
Construction defects occur because of one of two different problems; a defect in design or workmanship, or a defect related to land movement. Defects that are caused by design errors, faulty workmanship or materials include, structural component failure; improper insulation; faulty drainage; incorrect landscaping and/or irrigation; concrete slab cracks and/or leaks; stucco and siding deficiencies or incorrect insulation; water intrusion through windows, doors or roof; bug infestation; defective mechanical and plumbing; faulty electrical wiring; and inadequate firewall protection. The list goes on.
Defects related to soil movement are: expansive soils; landslides; underground water; settlement; drainage; improper grading; and earth movement.
If you have construction issues with foundations and concrete slabs, mold, decks and balconies, roof, structural components, plumbing or electrical, siding or stucco, doors and windows, and soil movements contact us today. We also provide expert witness services related to insurance claim disputes involving
flooding, fire, natural disasters, wind, earthquake, and other causes of property damage
. Our experts have extensive experience with
insurance claims, insurance carriers and adjusters
and are ready to help you in your time of need.
We provide services in all 50 states with offices in Oklahoma and Arkansas. Our primary litigation experience is in
Oklahoma,
Arkansas, Missouri, Texas, Mississippi, Tennessee and Louisiana. Contact us for a list of receipt expert witness experience.